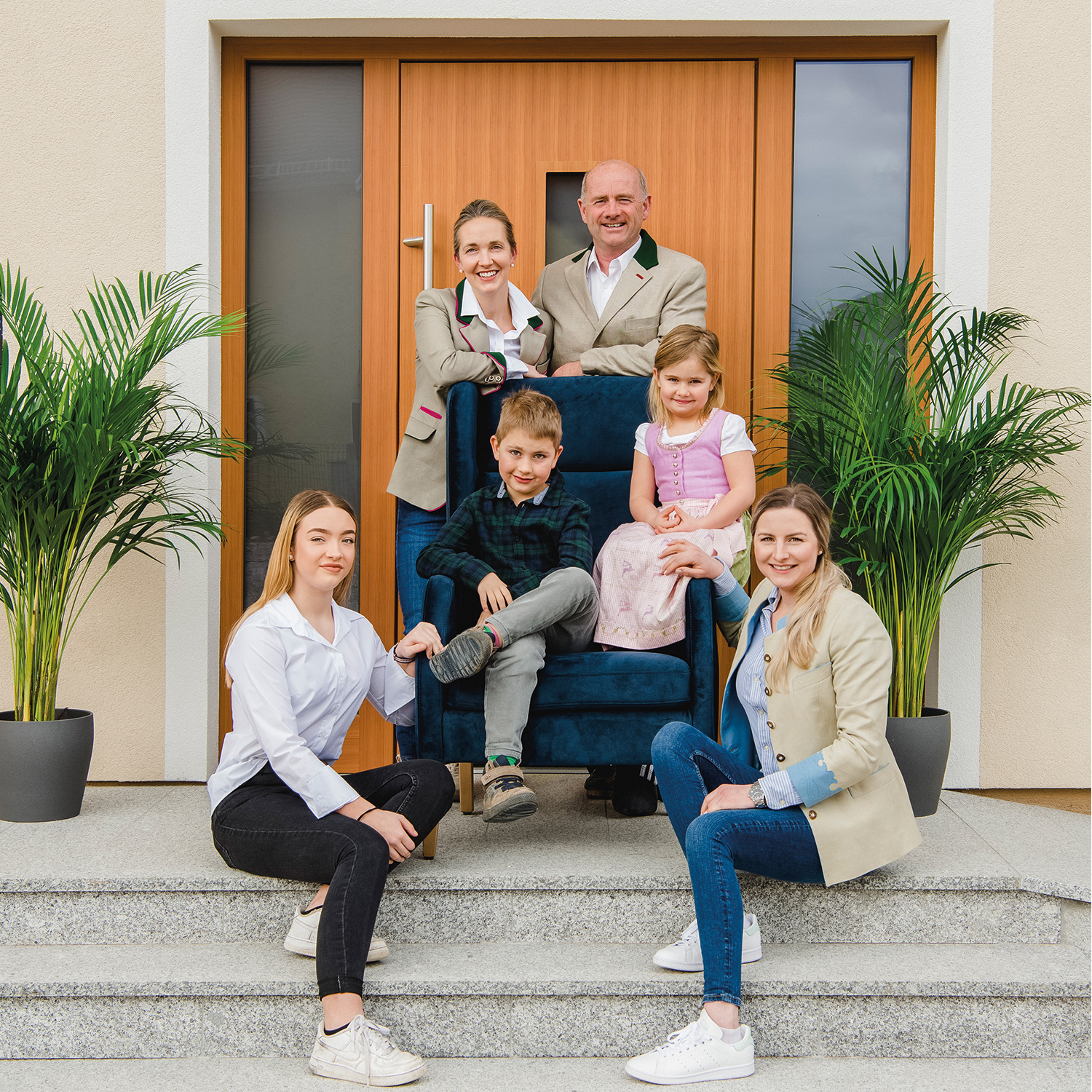 Brötzner family
 Margret, Georg, 4 kids (Tamara, Laura, Georg junior, Maria).
"Come in and make yourself at home," says Margret Brötzner with a smile. She and her husband, Georg Brötzner, run the Kopeindlgut, and take care of all the guests.
Whilst the owners have the greatest respect for their visitors' privacy, they are always on hand to provide assistance and advice. Whether they're organising a carriage ride, a riding lesson in the in-house stables or even fishing in the estate pond, Margret and Georg are the epitome of Austrian hospitality and take care of every detail, ensuring you have the highest quality experience.
Farming, horses and tourism are as deeply ingrained in the Brötzner family as the three oaks of the family emblem. Margret graduated from the renowned tourism school in Klessheim whilst Georg has always dedicated himself to the farm. He processes timber from the farm woodland himself to provide the whole estate with sustainable heating.
Margret and Georg's children are already following in their parents' footsteps. Their eldest daughter, Tamara, shares her Dad's passion for riding. 15-Year-old Laura is already attending the tourism school and who knows, one day she may also work at Kopeindlgut.
Enjoy the family atmosphere at Kopeindlgut and make yourself at home in a traditional farming estate in the picturesque Salzburger Land region.